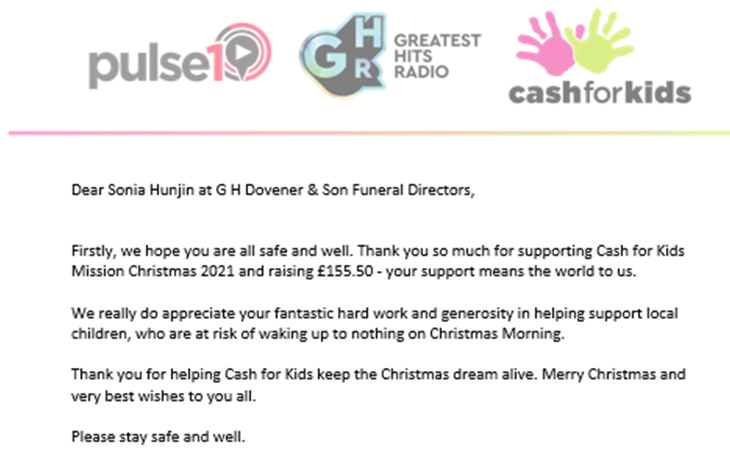 Funeral Arranger Sonia Hunjin started a fundraiser for Pulse 1 Radio's Mission Christmas 'Cash for Kids'', which helps children that need it most across West Yorkshire, the Dales, Harrogate and York.
The ongoing impact of the pandemic has pushed even more people into poverty with Christmas being a luxury they just can't afford.
Sonia and her colleagues from neighbouring funeral homes Wm Dodgson & Melia Powell raised £155.50, with Sonia making her own wax melts to sell, which will go towards supporting 17,101 children to receive gifts from Santa.