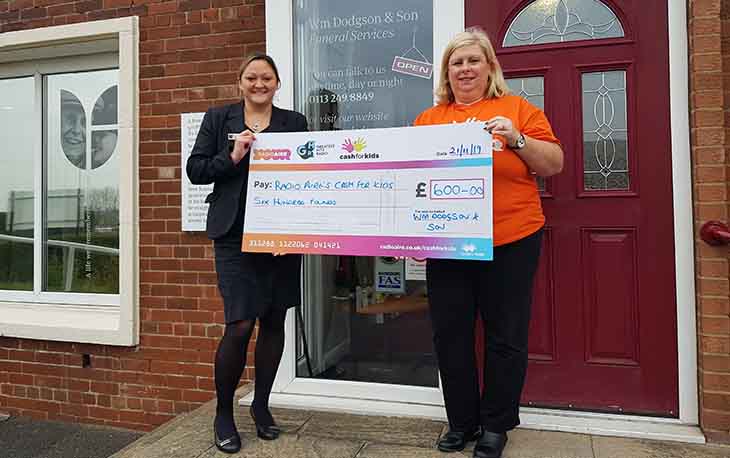 Following a successful meeting with Charity Manager Lisa Sullivan from Radio Aire -Cash for Kids Charity, Wm Dodgson & Son pledged to donate £50 from every Prepaid Funeral Plan sold to help provide Christmas gifts to over 20,000 underprivileged children across Leeds and West Yorkshire.
A total of £600 was raised and handed over to the grant giving charity, which supports individual children, children from groups and children's charities where children are sick, deprived and in need of extra support.
Every penny raised locally stays in the local area to make a significant difference.
Diary Manager Charlotte Ambler said: "We have built up a good relationship with Lisa and help the charity throughout the year wherever we can, it is a great cause and helps so many families in the local area not just at Christmas. We are honoured to be able to help them.'