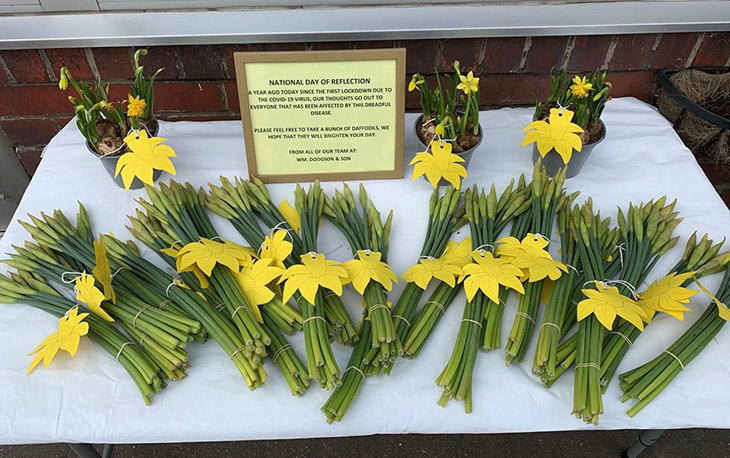 Since the first lockdown began in 2020, millions have been bereaved. On 23rd March, the first anniversary of UK lockdown, we joined the nation to reflect on our collective loss, support those who've been bereaved, and hope for a brighter future.
A simple flower table was set up outside the funeral home with daffodils.
Passers- by were urged to take a bouquet as a small gesture in the hope that this would brighten up theirs or someone else's day.