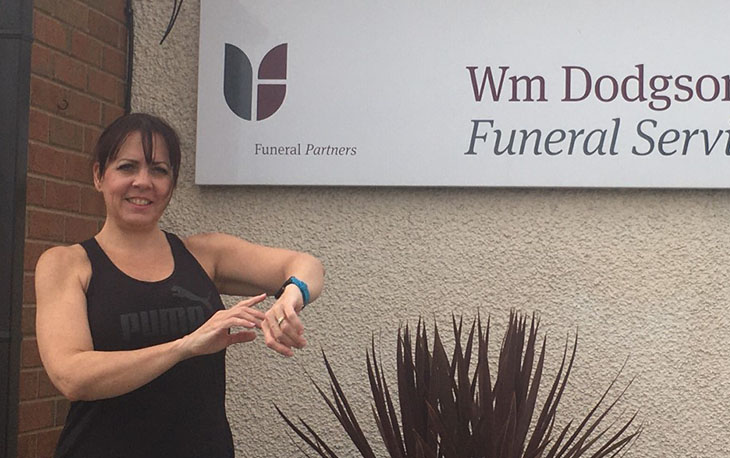 The funeral teams from Wm. Dodgson & Son Funeral Services, in Harehills, Halton, Middleton Park, Moortown and Kippax, are walking one million steps to raise hundreds of pounds to support people with life-limiting illnesses.
The team will collectively combine their steps throughout August to raise £500 in donations for St Gemma's Hospice.
Charlotte Ambler, Diary Manager for Wm. Dodgson & Son, said: "Hospices need more support than ever with fundraising opportunities being limited during lockdown restrictions.
"We think we've found a way to maintain safe social distancing and achieve something impressive to inspire donations."
Wm. Dodgson & Son has supported St Gemma's Hospice for several years, including hosting memorial evenings at the hospice and most recently taking part in a car wash fundraiser before the COVID-19 outbreak.
The nine participants will take pictures of their pedometers throughout the month and send them to Charlotte, who will add up the team's total number of steps to provide a final count on the 31st August.
Charlotte believes the fundraiser provides a morale boost to the team after months of lockdown restrictions and not being able to participate in their normal community activities.
The intrepid walkers have set a fundraising target of £500 will make the world of difference to patients and their families and could provide for five which will bereavement support sessions for someone struggling to cope with the loss of a loved one.
Donations can be made to the Wm. Dodgson & Son team at their JustGiving page: www.justgiving.com/fundraising/teamdodgson