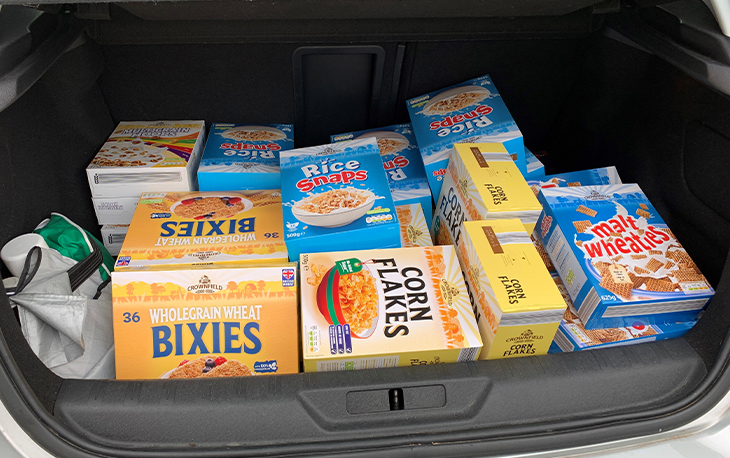 The Head Teacher at Ash Tree School contacted Jackie Higgins a Funeral Arranger at Wm Dodgson and Son asking if they could help with the breakfast club. They were struggling to feed all the children, this shocked Jackie and her Area Development Manager Wendy Ambler. Wm Dodgson and Son had previously worked with Ash Tree School supplying the school Easter eggs each year, and were happy to help.
Wm Dodgson and Son in Kippax donated twenty-five cereal boxes for the Breakfast Club at Ash Tree School. The breakfast club gives the school children breakfast before they start school.
The Funeral Services have promoted this by putting posters in their windows and are taking more donations for the school.  They have currently received another ten boxes of cereal through spreading awareness of the cause.
The school was very grateful for Wm Dodgson and Son's help and are aiming to continue their collection.